We are a full-service, programmatic ad operations consulting firm committed to exceeding all metrics for Publishers, DSPs and Ad Agencies.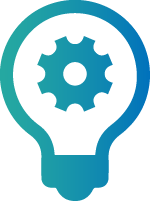 We work closely with each client to develop complex solutions and services whether they're looking to increase brand visibility, generate leads, or collect valuable insights into their customer base.
With our considerable experience in a variety of sectors, we are able to see the bigger picture, and help you stay at the cutting-edge of the programmatic marketing world.
Our team is your external ad-ops experts and scale your business. We manage campaign delivery and reporting, as well as provide a client services layer, all depending on your specific needs and goals.